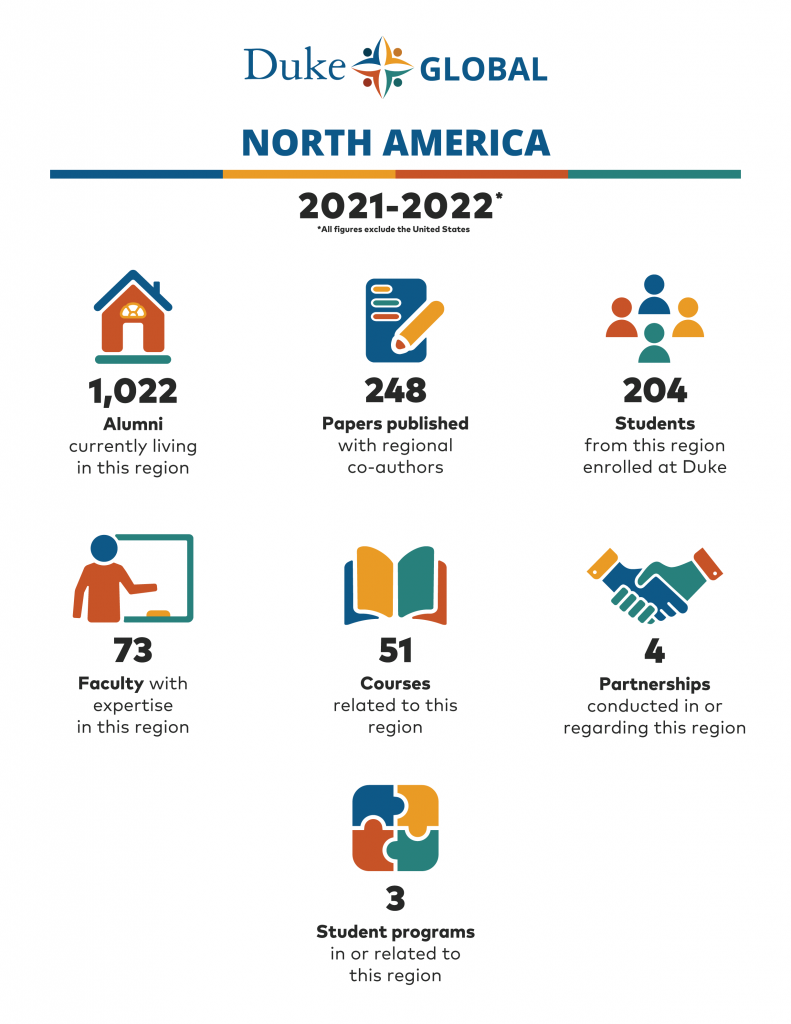 Duke Impact
46
Cities in the United States where DukeEngage has hosted service-learning projects
Local Meets Global
The Duke Office of Durham and Community Affairs (DCA) forges purposeful partnerships with its neighbors in the region, with a particular focus on Duke's home — Durham, NC. DCA connects area community partners and local governments with the people, research and institutional resources of Duke University and Duke Health.
It also supports community partnerships through scholarship, service, and collaboration through volunteerism and philanthropic activities. DCA focuses on housing, health, education, employment, and community with priorities in affordable housing and infrastructure, food security and nutrition, early childhood and K-12 school readiness, college and career-readiness, and nonprofit/community-based organization capacity-building. Throughout this work, Duke commits to antiracism, health equity and engaged scholarship.
Center for Truth, Racial Healing & Transformation
Duke University was selected by the Association of American Colleges and Universities (AAC&U) as one of 10 inaugural Truth, Racial Healing & Transformation (TRHT) Campus Centers. These centers are part of the W.K. Kellogg Foundation's TRHT movement – a comprehensive, national and community-based process to address the historic and contemporary sources of racism and bring about transformational and sustainable change.
The Center for Truth, Racial Healing & Transformation at Duke University (TRHT Center) is in an aggressive start-up phase, working towards becoming a formidable and influential vehicle for facilitating transformation at Duke and in Durham. Critical to the success and sustainability of this university-wide effort is the visible and participatory commitment of campus and community leaders. To that end, one of their first tasks has been to establish and engage a steering committee of senior leadership at Duke. In addition, they are developing a comprehensive Racial Healing Circles program based on the Kellogg Foundation's strategy, and extensive conversations are underway on campus, in Durham, and with Duke Alumni to plan for the future.
Beyond Our Borders
Duke's Divinity School offers a program in Tijuana, Mexico where they place students at a Catholic men's guesthouse called "La Casa Del Migrante." While there, student share life with migrants and directly assist with running the guesthouse, and have the opportunity to join the bi-national weekly worship at Friendship Park. Students develop a deeper understanding of Mexican border culture and the role of faith in the immigrant experience as well as its effects in the Latinx community in the U.S.