Celebrating International Education From Durham to Denver
Annual conference for international educators offers new experiences and ideas for Duke staff
-By Chuck Givens
June 13, 2022
Duke University was represented by nine staff members at the National Association for Foreign Student Affairs (NAFSA) Annual Conference & Expo. Hal Matthews, the Office of Global Affairs' International Programs Manager, co-lead a workshop with colleagues from other universities.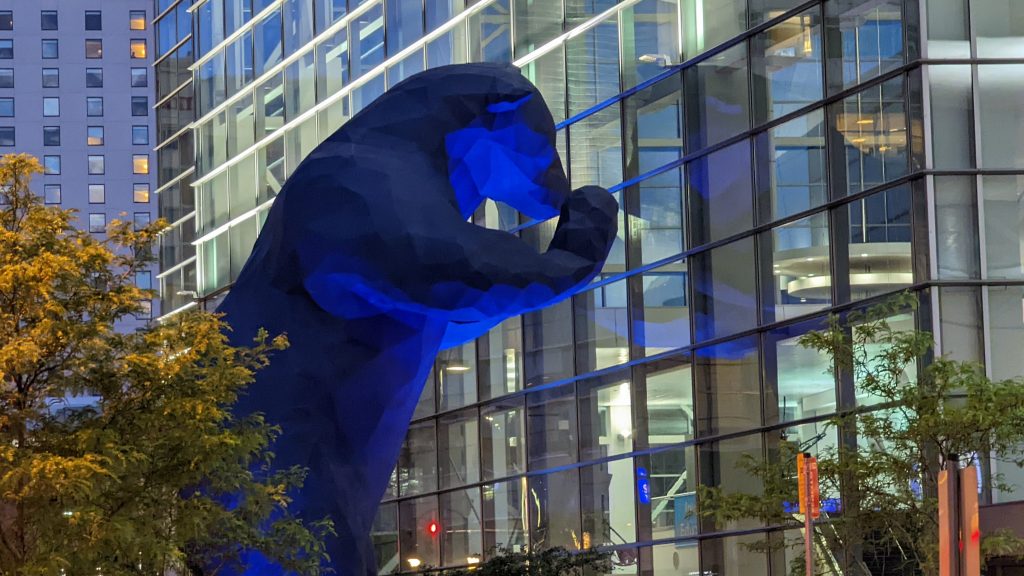 "I enjoyed co-leading a workshop on how to promote global learning at home with colleagues from Duke, North Carolina State and Concordia College," said Matthews. "We traded ideas and best practices with peers from around the world and developed action plans for implementing campus-based global learning programs. It was a rewarding experience and I learned so much about global learning through the process."
AN ESTIMATED 8,000 MEMBERS IN ATTENDANCE THROUGHOUT THE WEEK
The expo filled the entire Colorado Convention Center in downtown Denver from May 31 through June 3 for its 2022 meeting, with an estimated 8,000 members in attendance throughout the week. It marked the first in-person NAFSA conference in nearly three years. NAFSA is the leading organization for higher education administrators and educators.
International educators from around the world arrived to attend the nearly 400 available sessions, meetings, events and workshops. "It was a restorative, inspiring week of reconnecting with colleagues, sharing ideas and building for the future," said Jessica Sandberg, Dean of International Enrollment Management at Duke Kunshan University.
"I'M FEELING RECHARGED AND FULL OF NEW IDEAS FOR OUR OFFICE"
Sandberg was disappointed that her Duke Kunshan colleagues couldn't attend the convention, but she has a hopeful outlook going forward, saying "The in-person gathering of colleagues in Denver was a big step on the path toward a brighter future for international education. Each of us came back with fresh ideas, new leads, and a recommitment to our work."
"It was inspiring to meet so many other international educators in person after some very challenging years for our field," said Matthews. "I'm feeling recharged and full of new ideas for our office."